What is I-693 Deficiency Notice or Immigration Medical Examination?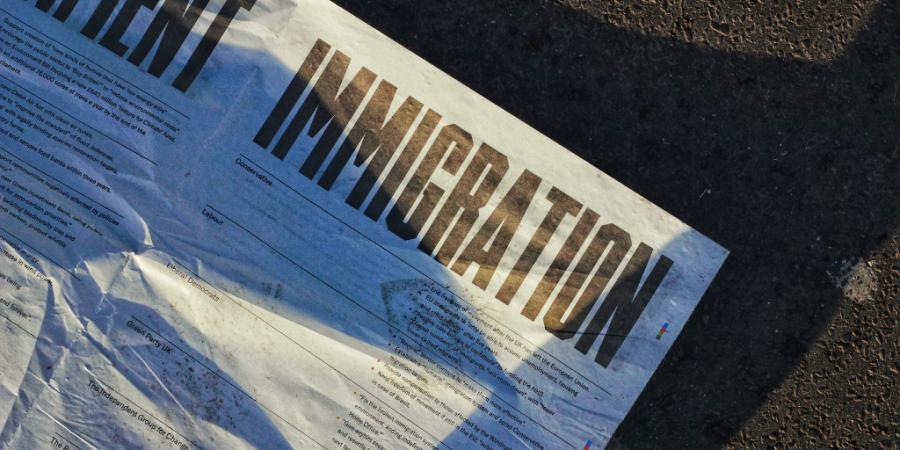 If the USCIS (U.S. Citizenship and Immigration Services) issued you an I-693 deficiency notice, you might start to worry and ask, what is I-693 deficiency notice?
The notice may state that your Form I-485 Application to Register Permanent Residence or Adjust Status is "deficient" due to the absence of a completed and signed Form I-693.
You do not have to panic because this notification does not imply that your I-485 application will be delayed or you will not be issued a work permit.
The notice is a reminder that you must submit a duly completed and signed Form I-693 Medical Examination to USCIS later. You could bring it during your interview or to a USCIS office if they requested it through a Request for Evidence.
In this article, we will talk about Form I-693 and how it works.
What is Form I-693?
Green card applicants from within the US must show that they are not inadmissible due to public health concerns.
To do so, applicants must submit Form I-693, also known as the "Report of Medical Examination and Vaccination Record."
Form I-693 Processing
To apply for a lawful permanent residence from within the United States, applicants are required to fulfill the public health grounds of inadmissibility listed in section 212(a)(1) of the Immigration and Nationality Act (INA).
The following are the public health criteria most green card applicants must meet to be lawful permanent residents:
A civil surgeon licensed by the USCIS shall conduct an examination of the applicant under U.S. Regulations issued by the Department of Health and Human Services (HHS).
The applicant and civil surgeon must both complete Form I-693.
Form I-693 must indicate that the applicant has obtained the necessary vaccines (including the COVID-19 vaccine).
Form I-693 must prove that the applicant is not suffering from a "Class A" medical condition.
Within two years after the civil surgeon signs Form I-693, USCIS must issue a decision.
At this time, submitting a signed and completed Form I-693 Medical Exam together with your I-485 Application to Adjust Status is not mandatory.
The USCIS is temporarily suspending the requirement that the civil surgeon's signature on the I-693 form is dated no more than 60 days before Form I-485 is filed.
Failure to meet these public health standards may result in a Request for Evidence (RFE) or outright rejection of the green card application.
Certain green card applicants, such as those modifying status from the K-1 visa, will not need a medical test because they were already examined before entering the United States.
Given the limited validity period of Form I-693 Medical Exams, it may be advantageous for you not to take a medical exam before completing your Form I-485 application to avoid adjudication delays and having to pay the additional testing fees for an updated I-693 Medical Exam in the future.
Cost
While there is no fee for submitting Form I-693, the applicant must pay for the medical exam.
These prices range from $100 to $500, but candidates should anticipate spending around $200 on average.
What is an I-693 Medical Examination?
An I-693 immigration medical examination is a compulsory step in becoming a permanent resident of the United States. It is also known as an immigration medical exam or an I-693 medical exam.
As mentioned earlier, this medical examination is carried out by a civil surgeon, who is authorized by the USCIS.
The exam will include a physical and mental evaluation, drug and alcohol testing, a review of an applicant's medical history and immunization requirements, and tests for a variety of infectious illnesses. Laboratory testing such as blood tests and chest x-rays may also be required.
The test aims to identify whether an applicant for Adjustment of Status has any medical issues or any health-related grounds that would render them ineligible for an immigrant visa to enter the United States.
What is a Class A medical condition?
A Class A medical condition is the most common cause for a person getting denied a green card.
The following is a definition of a Class A medical condition:
Communicable diseases such as:

Gonorrhea
Hansen's syndrome
Syphilis
Tuberculosis

A physical or mental illness that can lead to risky conduct
Lack of vaccines for preventable diseases
Drug addiction
What to Do After the Medical Examination
When the checkup is over, the civil surgeon will ask you to sign the paperwork. Remember to sign the form since USCIS will not accept unsigned forms.
Unless you are directed to return to the doctor's office, your medical examination results will be given to you in a sealed envelope at the end of your session. You are not allowed to break the seal or open the envelope.
Doctors will usually provide you with a copy of the results for your records. This is the only copy of the results you can see.
If they don't provide you a copy immediately, it's a good idea to ask for one before they seal the envelope.
Bottom Line
Completing an Adjustment of Status application for permanent residency can be a tedious and challenging process.
If you are looking for legal assistance to help you with your citizenship application, contact an immigration attorney.